FAQs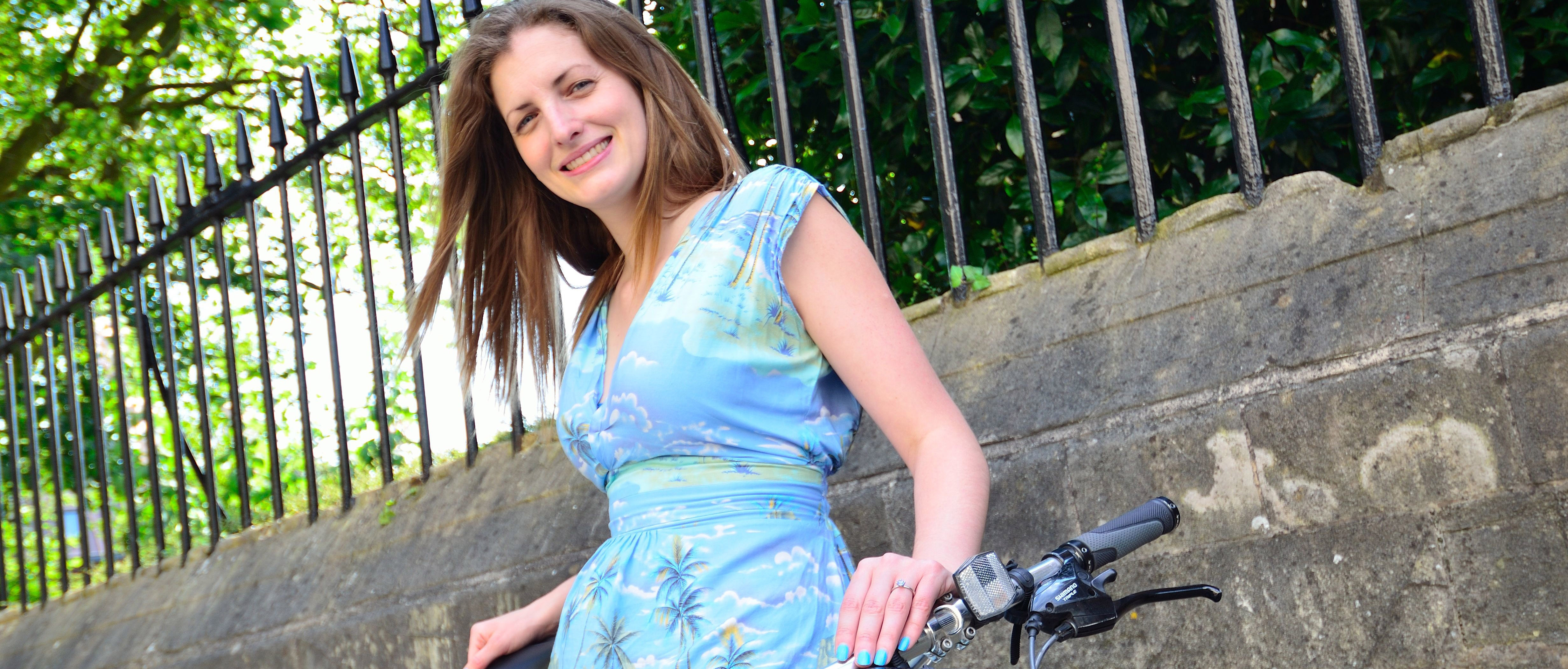 Here you will find answers to common questions about the challenge. Still having trouble? You can get in touch with us here: challenge@sustrans.org.uk
What is the Challenge?
The aim of the Challenge is to get as many people as possible walking and cycling, or using public transport, for all or part your journey to work. Where you are now working from home, the Challenge also encourages you to log your active breaks from the desk: a walk, a run or a cycle trip during the day.

It's great fun and we'll be giving out loads of prizes along the way. You can compete on your own or as part of your workplace, or a team within your workplace. All you have to do is register and then start logging your journeys to get on the leaderboard.
How do I edit my profile?
Just go to your profile page and then scroll down to the bottom. You'll see your contact details and an 'edit details' button (no-one else will be able to see this and you will need to be logged in for it to work). Click on this and you'll be able to edit your contact details.

If you need to edit any of your journeys just click on the 'view journeys' button which you'll find under the journey totals of your profile.
How do I join a workplace or workplace team?
If you registered but didn't click the 'join workplace' button then you'll be competing as an individual. Go to your profile page and then scroll down to the bottom. You'll see your contact details and an 'edit details' button. Click on this and you'll be able to select your workplace to join. Once you've joined your workplace you can choose to also join or create a team within your workplace, e.g. Finance; HR etc.
How do I change the workplace or workplace team I have joined?
Go to your profile page and then scroll down to the bottom. You'll see your contact details and an 'edit details' button (no-one else will be able to see this and you'll need to be logged in for it to work). Click on this and you'll be able to select a different workplace or workplace team to join.
How do I amend my workplace or workplace team profile?
If you set up the workplace originally you will have admin rights for the workplace profile page.

All the information for workplace captains require can be found on the 'Details for [workplace]' page via the link button at the top of the home page.
Can we keep an eye on our competitors?
Yes you can. We call this the 'Nemesis Challenge'. You'll need your workplace captain to set this up for you but it is very straightforward.

1. Get your workplace captain to log-in.
2. Get them to go the profile page of the workplace you want to 'watch'.
3. Just underneath the workplace name they'll see a 'Watch this workplace' button.
4. Click the button.

Now go back to your own workplace profile and you'll see a section showing the workplaces you are watching. You'll see how they are doing and how far ahead or behind them you are.
What counts as a "journey"?
The Challenge includes sustainable travel modes that are available in your area. You can find a full list of travel modes on the home page. A journey can be counted if it is to work, from work and whilst at work.

If your travel mode is not listed on the home page, get in touch and we may be able to add it for you challenge@sustrans.org.uk.
How do I log that I have worked from home?
If you are now currently working from home, we still want you to take part and with our new feature you can log all the exercise you are doing to get outdoors and get active. Log a journey as Exercise and your extra lunchtime walks, runs or cycles will be added to your totals. What's more - you can challenge yourself to get more active with some of the other journeys you are making. Log your active trips to the shops, school run or leisure activities too and challenge yourself to leave your car at home this summer.
It's too far for me to walk or cycle to work!
You may be surprised how far you can comfortably cycle. Commutes of five miles or less are perfectly manageable, even for relatively inexperienced cyclists. If the trip still seems daunting, why not compromise by walking or cycling to a bus stop or train station? This is a great way of incorporating some active travel into your daily commute.
Does a short walk or cycle ride really make any difference?
Making just one short journey on foot or by bike can save around 2kg of carbon compared to driving. There are also significant health benefits if journeys are made regularly.
I don't have a bike, but would like to get one that suits me.
There are a whole range of bikes to suit every need - the trick is to match your bike to the regular journey you want to make. Some employers offer the Cycle to Work Scheme as a way of enabling employees to access new bikes at a discounted rate and paid for in installments.
What type of bike should I buy?
Road bikes are fast and light, but new riders can sometimes find the seating position restrictive. A mountain bike may be sturdier and has a more upright riding position, but be sure to put on slick tyres if you're riding on the road! A hybrid is a compromise between the two – a lightweight frame but an upright riding position.

Folding bikes are increasingly popular, and modern versions are comfortable and efficient. You could also try an electrically assisted bike to help you on your commuting trips.
More information can be found here at Bike Radar.
What do I need to wear for cycling?
Wear whatever you want, as long as you're comfortable. Contrary to popular belief, head to toe lycra is not a requirement for travelling by bike!

You're also unlikely to sweat any more than a brisk walk, so changes of clothes and the necessity to have showers at the other end can be a bit of a fallacy.
Can I take my bike on public transport?
If you are planning to take your bike on the train we recomend that you visit Plusbike before starting your journey. National Rail's plus bike service provides tailored information about your journey or your station. It covers everything from station cycle facilities and parking to cycle hire, as well as cycle carriage rules and whether you should reserve a space on board.

You can bring a fully folded bicycle on trains without a reservation as long as the wheels are no more than 20 inches in diameter.

You can also transport bikes on some buses but ensure you check with the provider before travelling.

Stagecoach advise you to contact them first regarding this and say if your bike folds, can be stored in a bag or box, or can fit within the luggage pen on the bus, it can be brought on at the drivers's discretion.
Do I have to be part of a workplace to take part?
No. You can take part as an individual, or part of a workplace or workplace team.
If the Challenge has already started, can I still join?
Absolutely! You can sign up at any point during the challenge.
If my usual place of work is in Bristol but I live outside can I take part?
Yes!
How are the carbon, calorie and cost savings calculated?
Carbon calculations are based on data from the UK Government GHG Conversion Factors report 2019 [Greenhouse gas reporting: conversion factors 2019.]

Calories burnt and cost savings are all based on industry practice and data, while car cost calculations are based on RAC Motoring Services data. These figures are based on running an average sized car, with 10,000 average annual mileage with an average fuel price.
What will you do with the results?
None of your personal data will be shared with anyone other than Bristol City Council and Sustrans. Overall results will be used to demonstrate the impacts of the challenge, to inform future initiatives and to promote the benefits of more active travel.

If you have any queries or concerns, please email challenge@sustrans.org.uk.
Why are electric vehicles not included as a category?
In this particular challenge we are focusing on reducing the level of single occupancy car trips. While it's great that electric vehicles reduce emissions, they don't have the benefits to health and congestion that other forms of sustainable travel do. Car-sharing or the bus for example would benefit both emission levels and congestion. If you are using your electric car as a car share please log these journeys.
Why are motorbikes not included as a category?
While it's great that motorbikes reduce congestion and are more fuel efficient than cars, they don't have the benefits to health and pollution that other forms of sustainable travel do. Cycling or the bus for example would benefit both emission levels and congestion.
Why can I only log a journey distance of up to 874 miles?
874 miles is the traditional distance by road from John O Groats to Land's End and we have chosen this as our maximum journey distance for this UK based travel challenge. Unfortunately this may mean that you cannot accurately log a journey if you have for example displaced an international flight with a train journey or teleconferencing call. Please however log these journeys using the 874 mile maximum as your journey distance. Displacing flights with other less carbon intensive alternatives will give you huge savings!
I would like a bespoke challenge for my organisation.
Yes we can offer a bespoke challenge - please contact challenge@sustrans.org.uk to discuss your needs.